If you have a dreamed of starting your own clothing brand, this content will guide you on the basics for starting the manufacturing process for your range of clothes. There are many clothing manufacturers with various facilities to support your brand and can also work with you as a long-term partner.

The factories will offer you different customer service, prices, and quality, therefore extensive research is required to find out which manufacturer can provide you the best suitable services and reliability.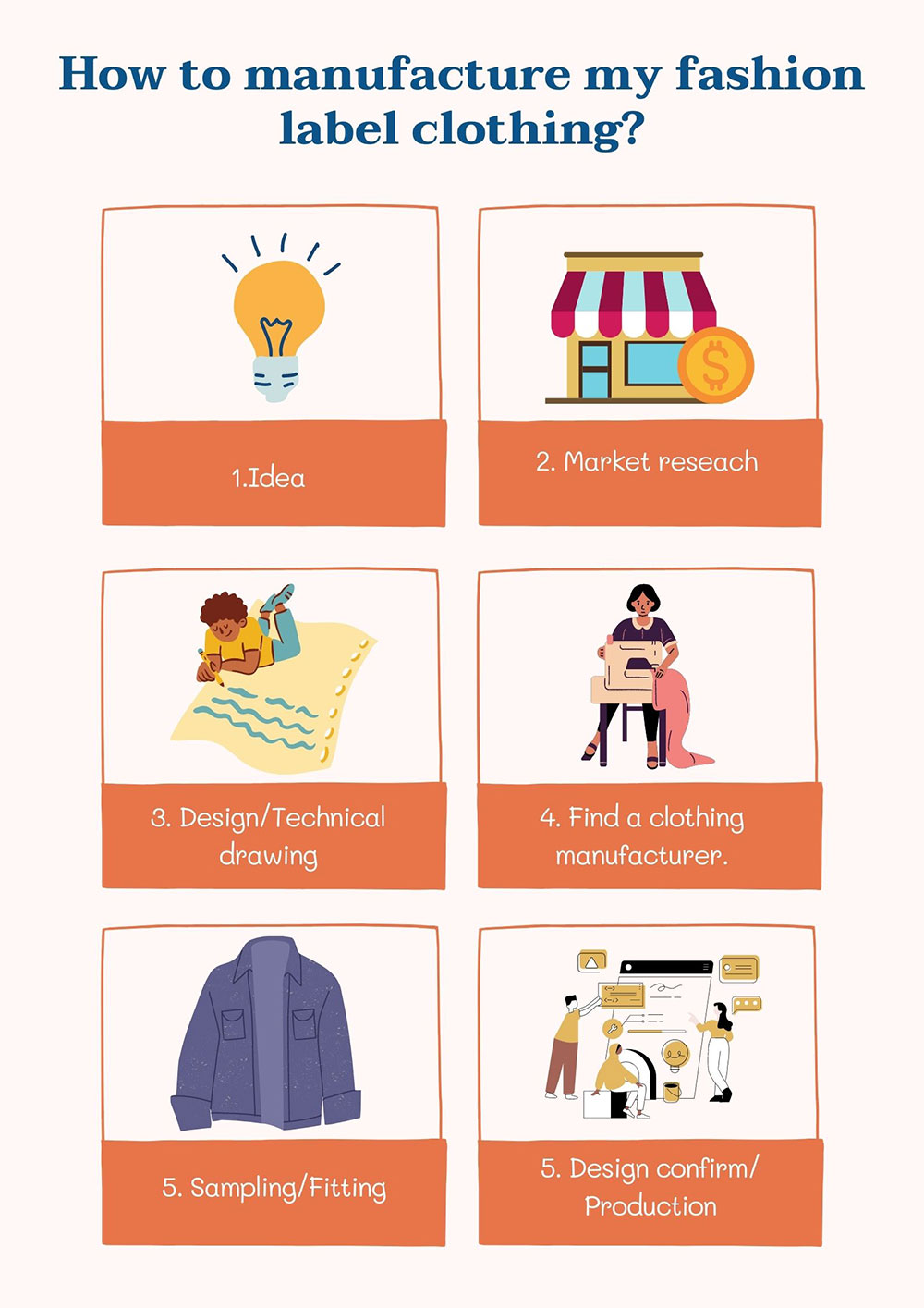 There are several factors to be considered as to whether before you can start selling or promoting your brand and so laying the foundations and researching about the manufacturing process will pay dividends in the future. If you are planning to make a T-shirt brand, you need to make sure that you can find the manufacturer who will be able to make your product to your exact standards. Set a budget for production which in turn will help establish the retail price.
The essentials things to consider before starting your own fashion brand are:
Ideas
A successful clothing line will be successful if the founder or designer has a wonderful idea. Think about styles or trends in the market that aren't currently being filled. Is it clothes that can be worn on formal occasions? Is it just a t-shirt or what makes your brand different from other t-shirt brands? Figure out what product should exist that isn't currently being offered by a major clothing company.

Market research
What to sell?
Think of what kind of clothes you will produce to accommodate your target audience, for example, if you are looking to sell hoodies for the winter collection. You will have to start with a survey of the behavior of buyers, what style of hoodie customers buy the most often, how much it costs to produce, and what price they sell them in the market.
Who to sell to?
What is your target audience? find out the characteristics of your customer such as gender, age, level of education, profession, location, and etc. This will help you to specify your buyer and focus on the right target audience.
How to set the price?
You need to know your target audience's income if you're to target them correctly. If your customer group is is the high earning category, you can set a higher price. Of course, people are usually looking for good quality products, but it doesn't always have to be expensive. Therefore make sure that your price is suitable for the quality and be reasonable. The price will depend on the position of your product in the clothing market as well (at high, medium, or low).
Where to sell?
You may start by selling online first, then expand to have a store. If your budget is not ready, it is better to start step by step, but if you have a perfect location, then it's a good idea to have a store for customers to come experience and try on your product.

Design/Technical drawings
This is your chance to creatively shine. The first collection you release to the market will build your brand image, so make sure you are designing something that you would be happy to let people recognize you that way. Another thing that you should think about is whatever you're designing will have to be produced in a cost-effective manner. Being a successful fashion designer is always a blend between the ideal and the attainable.

When your design is ready, you will need to prepare your tech pack or the mockup and provide them to the factory. You have to make sure that the pattern maker will understand your needs. Try to provide the precise measurement, and all the description details as much as you can. This would be very important information for the factory that is working with you.

Find a clothing manufacturer
You will need a manufacturing partner who will help you with the production. This can mean you're simply seeking colleagues who can help you make clothing in a home studio, help you with fabric sourcing, and manufacturers that have the potential to provide you with satisfactory quality.

Therefore it's quite possible that your search for a factory will lead you to a lot of manufacturers that relate to what you are looking for. You need to be careful on this step because you may waste your time and money working with the wrong factory, for new designers on a budget, the entire process will have to follow the plan and you need to do research as much as you can. Communication is key so make sure the clothing manufacturer can communicate clearly and efficiently.
Sampling/Fitting
You should set the sample size, usually in medium or you may choose the size you wear. This process will cost you more than the product price since it requires the skills and technique of the production team to create the most perfect prototype for your production. This process is very important. The sampling created by the manufacturer will show you the quality of their work as well as your actual design when it is made into the clothes.

Once your sample is done, what you have to do next is try it on, re-check your design to make sure that you are happy with the final prototype before going with the bulk production.

Design confirmed/ production
Once you confirm the production, most factories will usually let you pay a deposit of 50% of the total product price before they start, and you may pay another 50% before delivering the products. The production turnover time will depend on the volume of production as well as the capability of the factories.

The next step that will make your dream come through is the production process. CRE8 streetwear is a full service clothing manufacturer who strives to work closely with clients and ensure every step of the process is meticulously completed to the highest standards.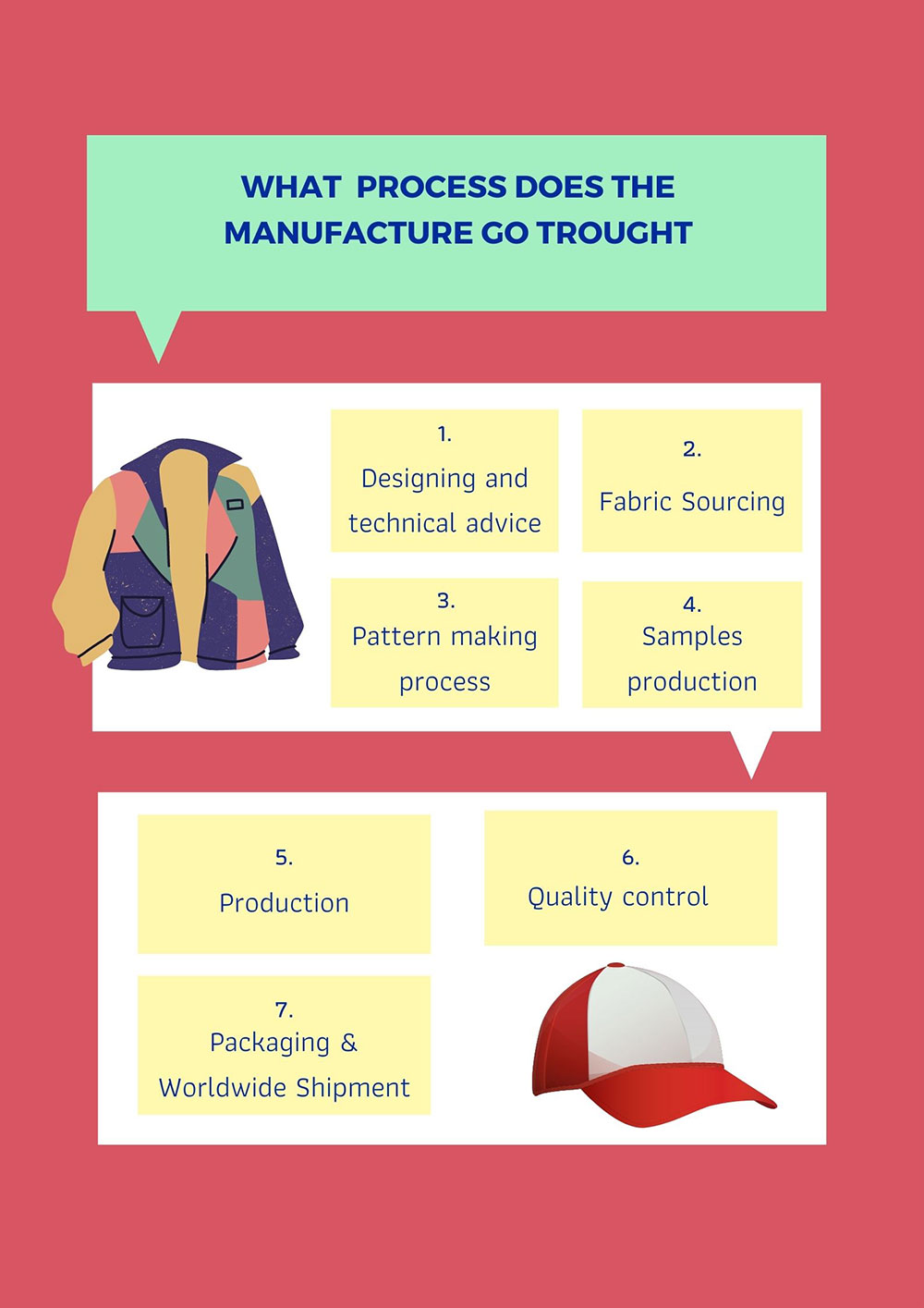 Design and technical advice
Our team will assist you with any designs you require and provide advice to suit your market. We can suggest to you the materials that would work the best for your style. For the start-up brand might have a limited budget on your first collection, we also can help you on sourcing the materials that will suit your budget as well as recommend you on which way you can process with us. Our project management team will assist you at the beginning of the project until the shipping process.

Materials sourcing
CRE8 Streetwear has a full range of fabrics sourcing, we have suppliers from both domestic and global. The fabrics or material depending on your designs and needs, and aside from our design consulting service. We also offer sustainable fabrics like Hemp, Bamboo, Recycled polyester, and organic cotton as well as eco-friendly materials. We can help you choose the most suitable material. With our experienced team in the clothing industry, we know the importance of design and fabric relatable. We have knowledge in fashion, stylish, trend, pattern, design, and fabrics. For example, natural fabric such as organic cotton will look luxurious in white color and might be very interesting in oversize T-shirts or Crop tops.

Pattern making
Our professional pattern maker team can create the prototype of your collection based on your technical drawings. We can also create several patterns and grading the sizes. We will help you with creating the sample as well as adjusting your design if needed.

Sample production
Before the bulk production, we will offer the sampling process, in which you can provide us your tech pack to create your own design or you can buy the sample product that is available in our in-house brand. At the sampling process, we can do a minor adjustment on the design to make sure you are satisfied with the final style before start production.
The cost of the sampling process will obviously be more expensive than the production price but you are under obligation to sign the production contract with us until you are ready and happy with the samples. The sampling process will take about 1-2 weeks after you confirm on sampling. We will arrange fabric and material order and start to produce your sample.

Production
After the sample fitting and you confirm the design we will order the fabric and material to our factory and start the production. The sample, as well as the production pieces, are sometimes stitched by hand. For a very detailed and structured style, we also do finitions, lining, and washing instructions by hand even the packaging process and the quality control process are also handmade by our team. You can trust in our quality, we put our heart into every single process of production, this is why we have an 82% of customer return rate because of our quality and attention to detail.

Quality control
Nowadays every fashion brand faces the same quality control problem. Indeed, it is one thing to make perfect prototypes but it is very important to make sure that the production of hundreds of pieces has the same quality standard. That is why CRE8 streetwear double-checks after the production and before ship out the product. During the production process, we also included three major quality checks.
Quality control of the material and textile received from the supplier – After stitching quality control – Magnifying glass quality control before packaging.
Packing and worldwide shipping
In the last process of manufacturing, the garments will be packed one by one in packaging or packed together in several pieces depending on the client request.
We can add any paper, document, certification, or message you would like in the package. We also can help you order special packaging with your logo brand and your design if needed.
As we offer worldwide shipping and courier services, we working with DHL which we can ship to wherever you are, with express shipping by DHL you may receive the package within 7-10 days approx.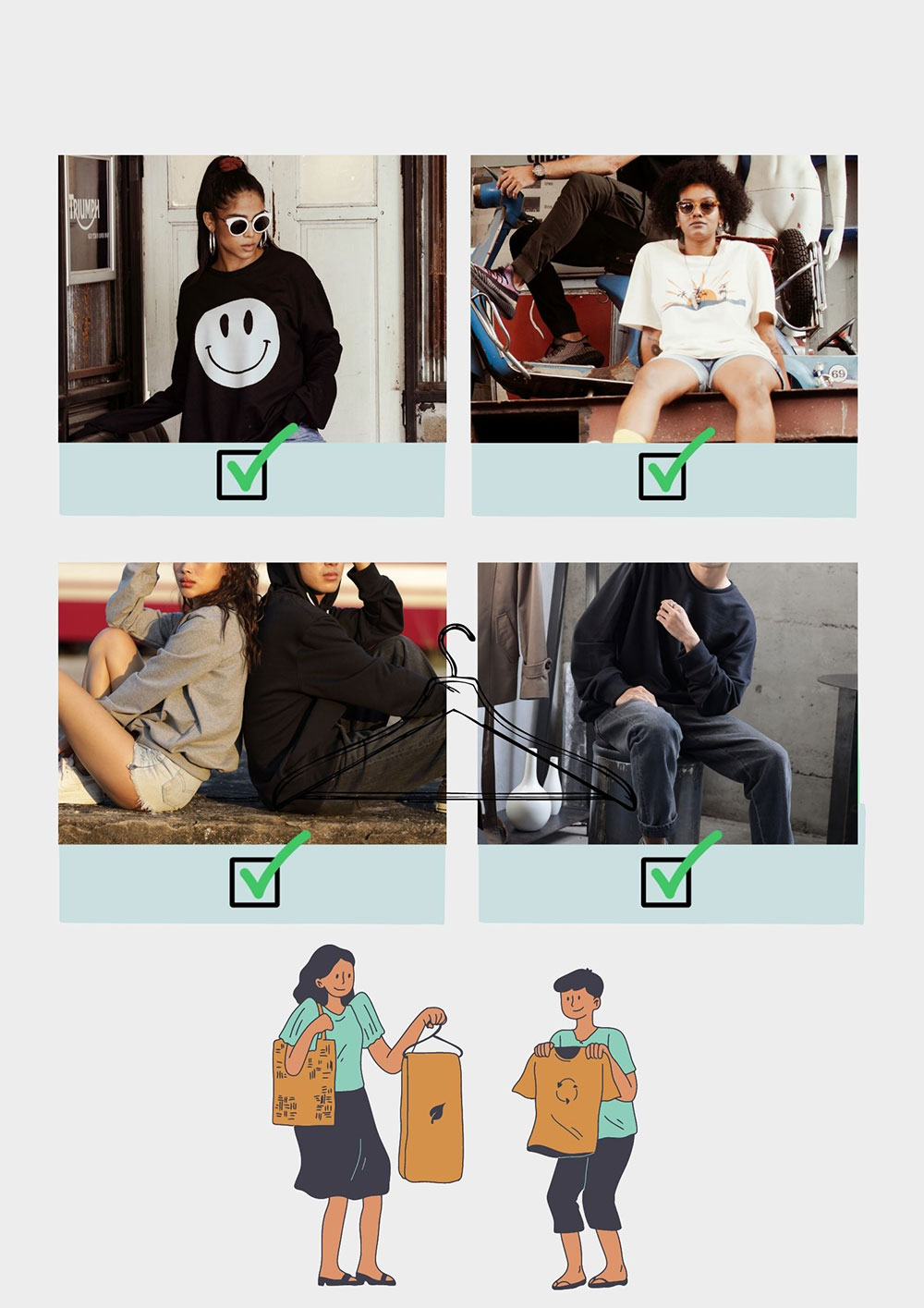 The process of clothing manufacture will not be difficult and complicated if you work with the right factory and adhere to high standards following certain criteria closely. At CRE8 Streetwear we are a professional team within the fashion and clothing industry, we are happy to advise and support you from the beginning until the end product. We also assist those people who don't have experience in clothing manufacture. You can reach us on social media such as Facebook, Instagram, and the website. Please feel free to send us your inquiry at https://streetwearthailand.com/contact-us/ We are happy to support you with great service, enthusiasm and excellent communication. We hope you enjoyed our Beginner's Guide on How to Start Your Own Clothes Brand and see you next time!