Embroidery is the method used for decorating fabrics with a needle and a thread. Embroidery styles and techniques vary greatly. This decorative stitching technique, with its varied stitches, is worked independent from the fabric weave allowing us to embroider any design, realistic onto any fabric we choose. The basic techniques or stitches examples of the earliest embroidery chain stitch, buttonhole or blanket stitch, running stitch, satin stitch, cross stitch remains as the basic techniques of hand embroidery.

Nowadays Contemporary embroidery is stitched with a computerized embroidery machine using patterns digitized with embroidery software. In machine embroidery, different types of "fills" add texture and design to the finished work. Contemporary embroidery has been using in many garment industries as well as our factory. We offer a service of contemporary embroidery that allows you to embroidery on a variety of fabrics including Cotton, Bamboo, Hemp, Recycled polyester, etc. You can have the color of the thread maximum to 10 colors. from a very small size to a biggest A3 size.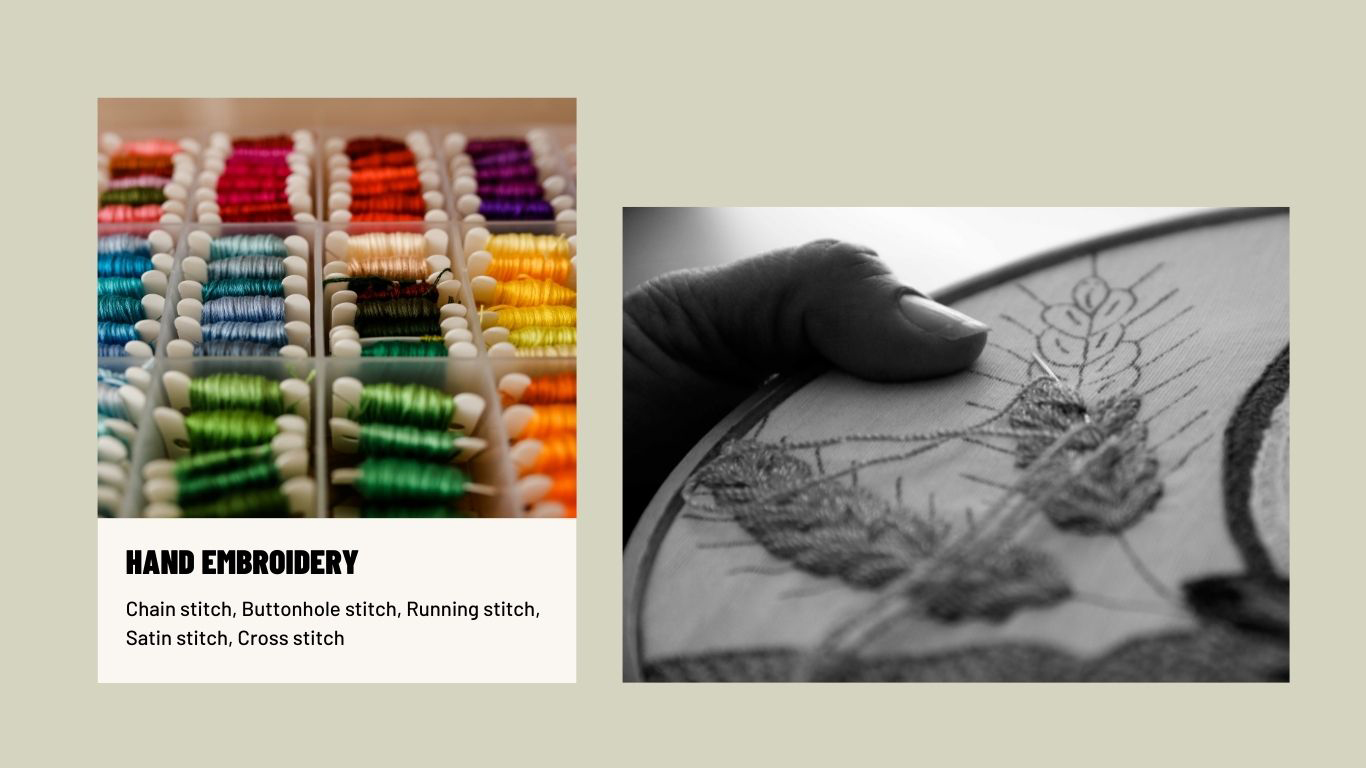 Embroidery in the garment industry has become a popular decoration method and is important for the following reasons.

Uniqueness
We have full control over the design we want and embroidery is very versatile, it can be done on polo's, caps, trousers etc. The results of an embroidered design are consistent from piece to piece and the item produced is a high-quality item with a perceived high value.

Durability
A quality embroidered design is very hard wearing and is designed to stand heavy laundering on high temperatures with colors that won't fade. It is more common for a shirt to wear out before the embroidered image does. The design won't be ruined by common wear and tear as the stitching is tough and hard-wearing.

Quality
A well-done embroidered design is always good quality giving off a good impression. It gives us the professional look you require for your work uniforms, team shirts, school uniforms etc. It also gives off a perception that it is high value and has been designed carefully. The thread used has sheen which really helps the color stand out and catch people's eye.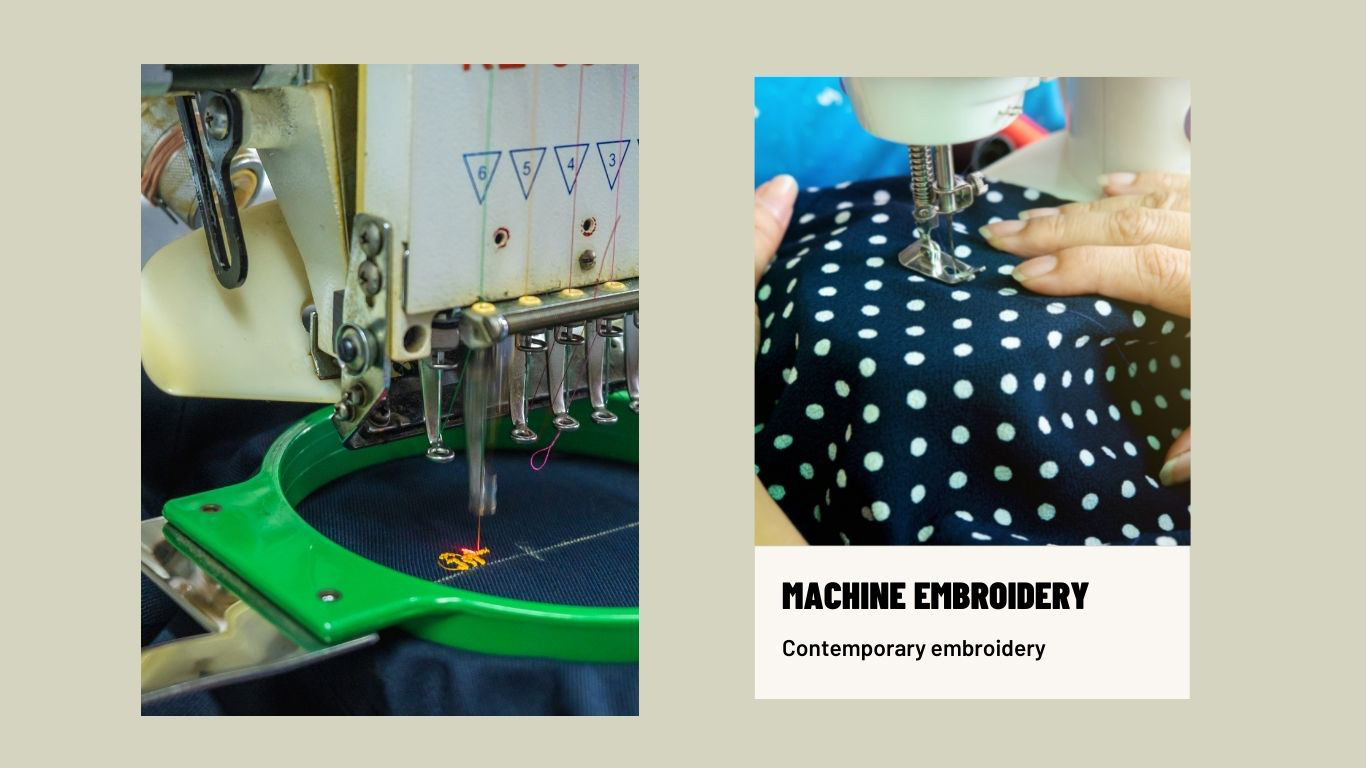 With combined embroidery experience, our team believes in the creative process. We are committed every day to create high quality work to help you express your brand, create your
unique style, and create highly professional artwork on your apparels.

Want to know more about embroidery in the garment industry? Contact us to learn more!