Screen printing
For the garment industry, apparel screen printing is necessary however not all manufacturers can provide a full service of producing garments that include artwork with high quality.

Screen printing is one of the most popular printing techniques used among garment manufacturers for printing designs onto various products. Apparel screen printing has been around for a long time and has evolved from simple stenciling to a complete mechanized printing method. However, it has been adapted to a larger variety of items as the technique is much more advanced today.

CRE8 Streetwear Thailand offers a full suite of services for artwork screen printing from our professional team who has experience in the screen printing industry. We provide high quality artwork on your clothing with a variety of printing types including silk screen printing, DTF print, Digital printing, heat transfer, etc.
Silk screen printing
Silk screen printing is also known as serigraphy and the first step of silk screen printing is to mount the silkscreens over your chosen canvas, with a separate screen for each colour. Once the screens or stencils are in place, artists roll, press, sponge or squeeze their ink or paint over the silkscreens to leave a design. Whenever applying a layer with the frame ink, it is left to dry and then can be used for another application.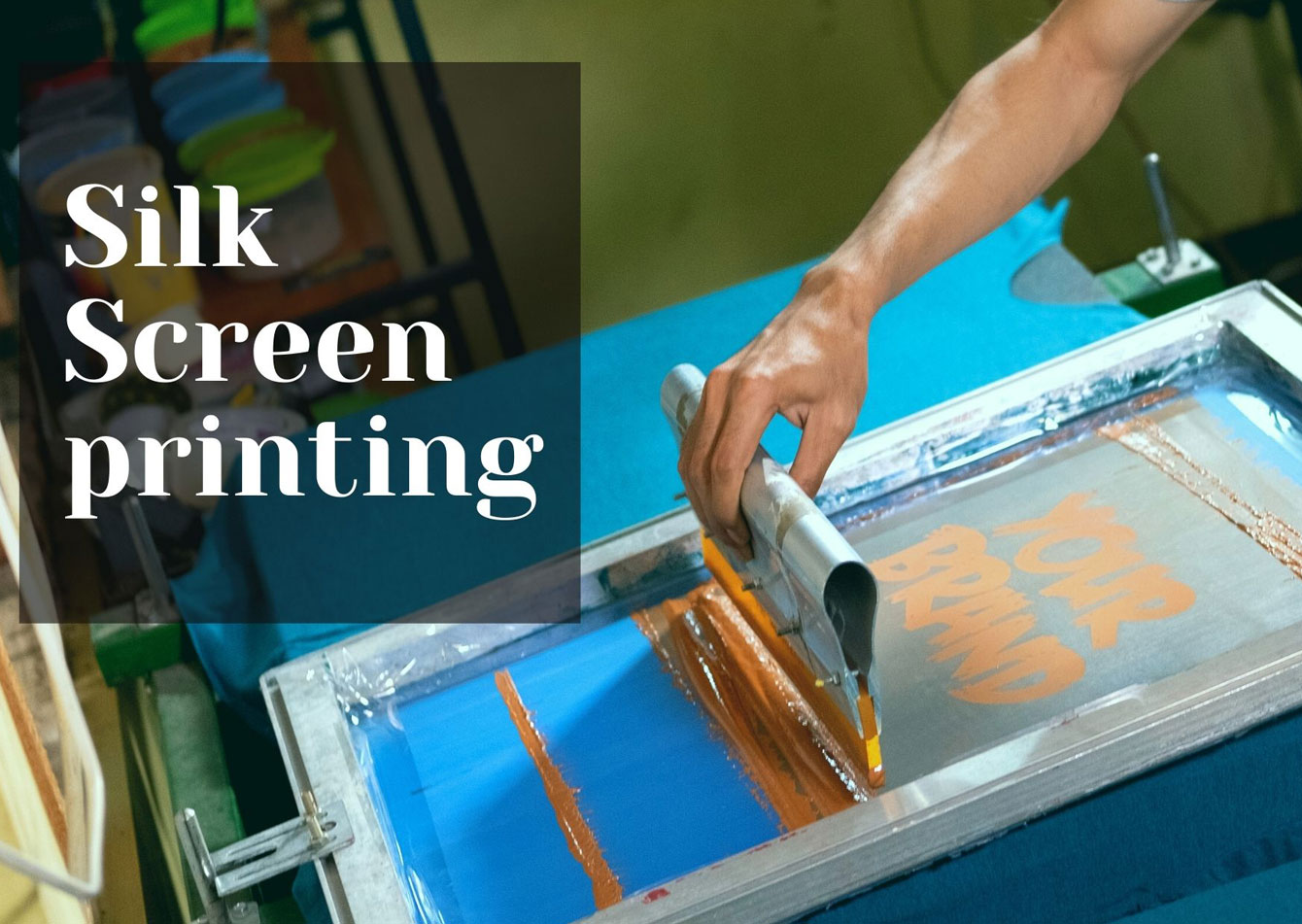 Other materials including polyester mesh, nylon threads and even stainless steel can be used in the process. Different types of mesh size will determine the outcome and look of the finished piece. In spite of its craftsmanship in recent years, silk-screen printing has become more modern, and there is now ink and machinery available that enables us to obtain results of good quality. Want to find out more? Please contact us!